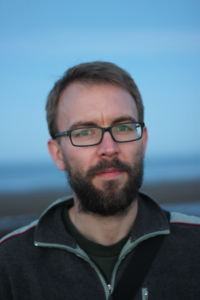 James Franklin of Culture Vannin gave the presentation he had given on behalf of the Manx Branch at the 2019 International Celtic Congress in Newquay, Cornwall which was on the theme, Recording our past to help inform our future, copiously illustrated with videos, photographs and sound recordings. It was a slightly modified version of James's talk with examples of yet more work undertaken by James and Culture Vannin since April as part of their ongoing remit.
James provided a practical summary, not just of how information could be recorded and presented, but of how it could be done in ways which intrigued and drew people in to find out more and particularly to become involved. He also explained the thinking behind the work that is undertaken. Whilst it is entertaining in its own right, it also helps to inform and to make the history and culture of the Island, and those who are involved with aspects of it, part of the mainstream in modern formats. Culture Vannin's work is made available through books and recordings, but there is a wealth of material available now online and through apps, readily accessible at all times.
Former International President of the Celtic Congress, David Greaney of Wales, said at the Congress in Newquay that James's talk had given him and a colleague positive ideas to implement in Wales.
Grateful thanks are due to Culture Vannin for support in enabling James to travel to Newquay for the International Celtic Congress, and it was a pleasure for Manx Branch members and friends to hear from James about how and, very importantly, why the work is undertaken, and to experience and enjoy so many examples of it.
James was speaking at the Annual General Meeting of the Manx Branch of the Celtic Congress. For draft minutes of that meeting, click here.